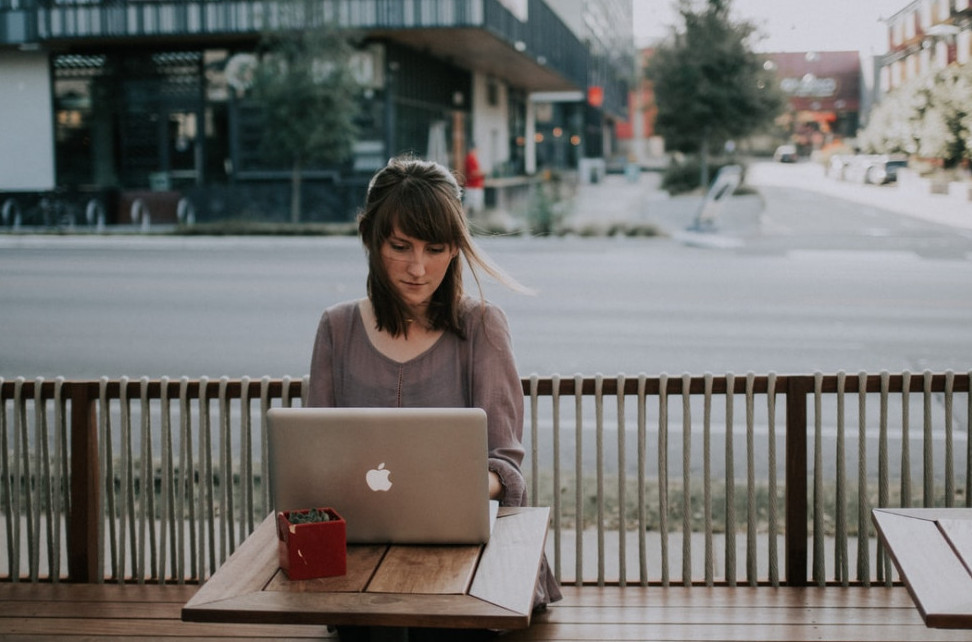 Have you considered Affiliate Marketing? Why is Affiliate Marketing Best? Although still controversial among some groups, a viewpoint that changes as fast as bitcoin acceptance, this business model is, perhaps, the easiest and most straight forward among the many (many) ways to make money online. The big companies have used affiliates for years.
Yes, there are scammers and yes, there are exaggerated claims. But we are getting smarter. And now it's our turn to make money online.
In future series, I plan to describe various great choices in online opportunities. Stay tuned.
For me, the scene above looks a little chilly. But it does make my favorite point. Online work, which includes affiliate marketing, can be done from anywhere, i.e., if you own a laptop and are working for yourself. Of course, there are exceptions.
I could have as easily shown you a picture of someone working outside of the four office walls, just like this young lady, working at the beach, or sitting cross-legged on top of her bed, wearing pajamas, laptop on lap.
I am at this moment reclining on my bed writing to you from one of my preferred positions. LOL
Timeout– Walk the Dog– Take a Break– Move
Would you enjoy the freedom I am expressing here? Now you can have a dog and not feel guilty leaving him home alone all day. 
Ask yourself: Can I focus on my job if left on my own? This is the key.
Because make no mistake, Affiliate Marketing, or any form of online work, will be demanding work. Work is work and it is a real job. But it is so satisfying. We become our own boss. We set the standards. We write the business plan, the goals, and the budget.
However, since we have no one to whom we answer except ourselves, it takes extra motivation. Like any other work, online jobs require repeated attention, focus, and drill-down.
Do you have a family depending on you? It may be prudent for you to keep your current job until you can afford to jump onto the freedom train. Work part-time if you want.
Many choose this career path. It is still your own business. You're still the boss. The beauty of affiliate marketing is that one can start small and build big.
This statement may seem counter-intuitive, but the part-time path requires extra attention and planning. It is easier to go off target because of the other voices calling your name. The same rules apply whether part-time or full-time. It is something to stay aware of.
In all cases, learn and practice. Establish habits. You set an alarm for your full-time job. Set one for your part-time job.
Are You a Self-Starter? Can You Stay on Point?
Watch out for the Rabbit Holes

I have two main problems, and you may, or not, relate. I do fall down rabbit holes, far too easily. Call me Curious George. More often than I would ever care to admit, I chase the rabbit all the way down the hole. And I do sometimes get lost in a maze of information, misinformation, and practiced salesmanship– In other words, sometimes, I shop– on the internet.

Like young love, there is no cure for the curious, but recognizing the tendency helps. It's a matter of self-control and organization. When I catch myself falling down the hole, I speak to me out loud. I don't always listen.
I would love to hear from you if you suffer this ailment. See comments below. Let me know if you share this problem.
Secondly, I tend to be disorganized. Secretarial skills are not on my resume. I lose stuff. I forget the stuff I didn't know I lost. This can really be a handicap, worse than taking a trip down the rabbit hole. 
Or Maybe You Are a Linear Thinker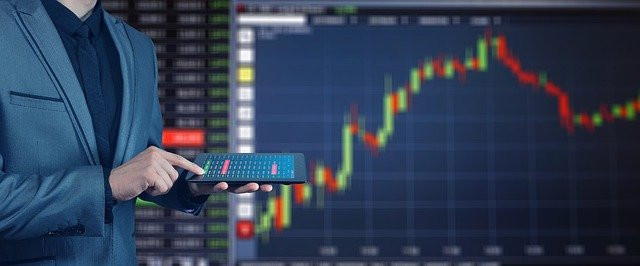 If you suffer from neither of the two bad traits I described above, then you might be a linear thinker (not saying this is a bad trait), the accountant type, one foot in front of the other type. Do the math type. (Actually, I love math– and Crypto Theory) Can you keep your ledger columns straight? I can't. 
Chances are if you are this type of thinker, computer technology, in general, comes easier to you. You're a programmer or an engineer, these skills will serve you very well– if you can also see the big picture and dream big, you will climb the learning curve faster than any of the rest of us.
But Dream Big We Do
Though we all approach it differently, Internet marketing is the perfect job for all of us who want to reach the next income level, quickly, and do it online. In fact, I don't believe these goals, for the average guy, are even possible the old brick and mortar way. Entry costs are simply too high. 
Online businesses and especially affiliate marketing have leveled the playing field.
Could you and your family use more money? Well couldn't we all, some more than others. What do you want or need? I know the nicest guys who made this happen inside of a year selling affiliate marketing and affiliate products. More details on this in a forthcoming post.
How about it, are you ready to explore new streams of income? Do you have an idea for an online business and would like to find a place where there are answers on how to do it? 
Would you like to build your own website? It doesn't have to be about the money. Would you just like a platform from which to show what you know, shout out your views?
The Positives Far Outweigh the Negatives, Check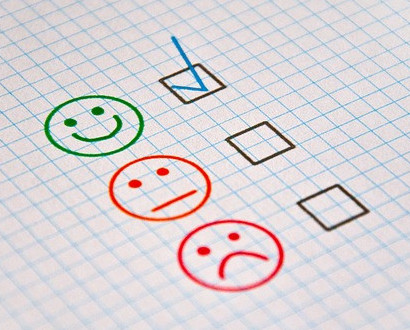 The positives of working online, as in being your own boss, so outweigh the negatives. Some of you will relate to this:
At this point in my life, I am a terrible employee candidate. Though they may say they do, bosses rarely appreciate advice from underlings. How about it? Has that happened to you?
I would not know how to not give advice. I like being a problem solver.
The self-employed path may seem more, or less, difficult for you, based on your personality type, right-brained or left-brained, tech savvy or computer illiterate. But later, I will leave you with one link for a business marketing training platform, which teaches everything you would ever need to learn on how to build your own website and how to create your own online business, tech savvy, or not.
Take comfort from the fact that a left-handed, right-minded, Pices dreamer, non-techy (older person) has designed this website and written this post (with the help of Wealthy Affiliate and the Wealthy Affiliate community).
This Young Man Is Finding His Niche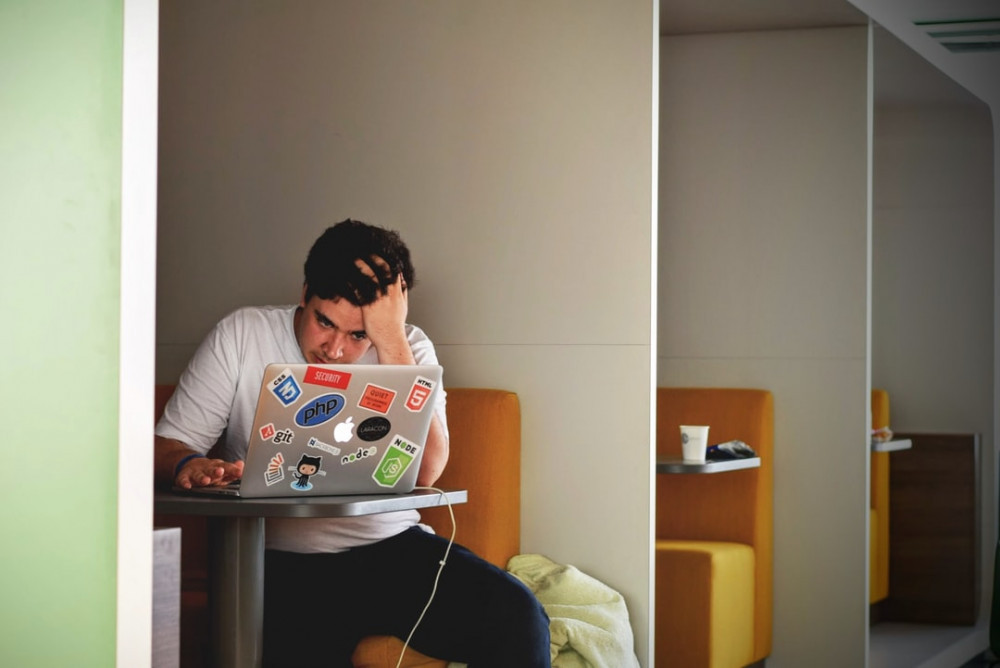 Let's cut to the chase. There are so many ways to make money online these days, it's confusing. I am speaking to some of you, perhaps many, who have already put in time searching for online opportunities, vetting companies who want to take your paycheck. Maybe they did take your paycheck and you're ready to be done. No, no! Don't quit.
Are you feeling overwhelmed by TMI—too much information? Is your head about to explode? Most of us recognize there is an opportunity to be found working on the internet. Yet by the time we sift through (fill in the blank) to the 100th power of possibly useful information, it's past lunchtime and summer has arrived.
Oh well, get'r done. You ask yourself: will it ever pay off?
Can you move past today's barrage of cloud material and begin to focus on what actually needs to be doing this day, this hour, and this minute? There is always a way to narrow it down. And that will depend on your way of doing that narrowing down thing, i.e., organizing.
Niche or Passion: Same Thing
Do you know your passion? This is not as easy as it might sound. And there are those left-brained individuals for whom passion is irrelevant and who just want to get on with it and build a money-making business. Go for it.
Is that you? If you already know this, then you're ahead of the game. (As you continue to read my posts, you will discover I love cliches. Not to be divisive, I use them as a device.)
I think wishing to get on with it might describe the young man in the above picture. He is looking for that particular niche of which he knows something about and in which he can make the most money. Passion be damned.
There is an overload of information out there and everything costs something, not the least of which is time. I am thankful to have found a space where I can learn at my own pace, feel validated, ask questions, share knowledge, and receive knowledge. 
Wealthy Affiliate: An Affiliate Marketing Community

Earlier, I spoke about a teaching platform, and I will talk briefly about that now. As this series moves forward, I will get to many more of the specifics.
Wealthy Affiliate is a unique place. Over 15 years ago when internet marketing was in its early stages, belonging to the Amazons and the Ebay's, two guys, a programmer, and a marketer, formed a small company offering a keyword research service. Their long-term goal was to develop a training platform teaching all things about how to do Affiliate Marketing, of which keywords are key. 
Now this platform has blossomed into one of the largest, most efficient, online universities teaching affiliate marketing, and now, teaching every other form of internet marketing as well. In addition, Wealthy Affiliate hosts Word Press websites at the fastest possible speed. And it teaches us how to build them from scratch, step by step, quickly and in a manner anyone can understand.
Wealthy Affiliate holds a completely different philosophy, which is: By helping others to achieve their goals, we will achieve our own goals. Sound familiar? To some yes, but to many it doesn't make sense at all– until they try it. It can be considered an ethic of reciprocity, of giving and receiving. 
Community is the keyword here. Members from all over the globe gather in this learning atmosphere, build websites, market their products, and help each other over and through their stumbling blocks.
Thank you for taking your time to read this post. I plan to continue this series with many more details about affiliate marketing and Wealthy Affiliate.
How Can I Learn More in the Meantime?
Push the link below. Accept the free training week. All Wealthy Affiliate will ask for is your name and email address. They do not require a credit card. You will be able to look around, meet nice people, and take advantage of many of the courses for seven days. 
Be sure to read all the information on the opening page.
 Work through the courses available during the free starter week. You can't help but learn how to do things by doing them. Don't cheat. What would be the point?
Watch all the expert training courses available during the free starter week, live and on replay. Then watch many training courses designed by senior members.
Ask lots of questions. There are people there who know a lot and who actually take their time to help people.
Encourage someone who feels overwhelmed by information overload.
 Experiencia docet. Experience teaches.